The Heritage Series Display Case.

See Current Pricing for

the Waddell Heritage Series, Click Here!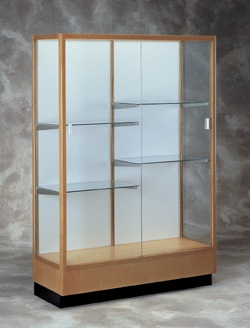 891M-MB-C List Price: $1275.00

• Mirror Back, Cordovan Wood Frame
• Size: 48"L x 70"H x 18"D
• Wt: 270 lbs.

891M- Hardwood Finish

891M-MB (Mirror Back) C (Cordovan Wood Color)

891M- All the same price.

Size: 48"L x 70"H x 18"D, Hardwood Finish (Includes 10"H Base)

To Purchase the Heritage Display Case and for current information Click here!

Selling Price: $995.00

975.00 for 2 Ea

955.00 for 3 Ea

At 5 Ea-----------------$925.00

• All prices are FOB Factory or plus freight.

• Let us know your details and needs for delivery of your Display Case.

* Do you need a Carry Up?
* Do you need a lift gate?
* Is there a dock available for easy delivery?

A finer example of a Traditional Hardwood or Oak Display Case does not exist today. Superb construction and a striking look are the hallmarks for the Heritage Series.

• The Oak Finish is available in Autumn or Carmel Oak.

• The Hardwood Finish is available in Cordovan, Honey or Danish Walnut


Ask for a sample of the wood of your choice.

Call 631-868-7273 or email us at: steven@wolfpromo.com


The traditional good looks and solid construction of The Heritage Series Display Case make our oak or hardwood frame cases the most popular in the Waddell line. With their classic styling, Heritage Series cases will stand the test of time as well as they stand up to school environments.

These durable Display Cases offer standard sliding tempered glass doors, built-in locks and levelers, and are available with an optional cornice/lighting fixture. Base and top cases may be purchased separately or together to create just the right configuration for your space.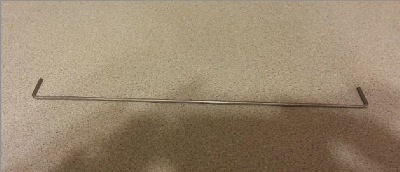 Bracket for Heirloom & Heritage Series Shelves