Our Newest Website Display Case Depot Click here!

Wolf Promo Products: 631-868-7273 • Email quotation: steven@wolfpromo.com • Waddell Display Cases since 1889. Ask for Volume Discounts.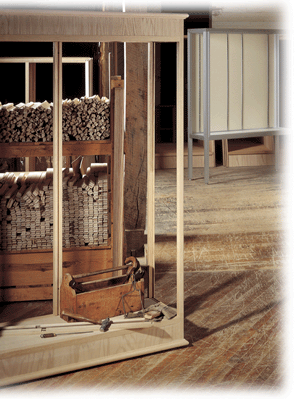 In order to better service the needs and demands of its customers for Display Cases, Waddell (A division of Ghent Manufacturing) has recently introduced its new QuickShip program. QuickShip guarantees the shipment of any Waddell standard display case within 7 working days of receiving the order.

The new Waddell QuickShip program sets the standard within the display case market for speed and customer service, without sacrificing the quality craftsmanship which has been the trademark of Waddell since 1889.

It is very unlikely that there is any other place in the USA where one can order a custom Display Case and have it ship so quickly!



Click the links below to see the Waddell Display Cases:

View the Heritage Series

View the Quantum Series

View the Monarch Series

View the Prominence Spotlight

View the Challenger Series

View the Champion Series

View the Colossus Series

View the Heirloom Series

View the Varsity Series

The Finest Display Cases in the USA for over 100 years, Waddell Display Cases.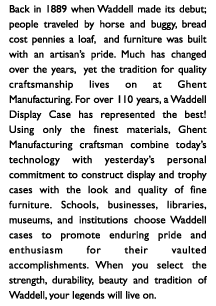 Waddell.... Timeless Elegance..











Our latest Web Site: http://display-case-depot.com/ Click here