Promo: Menu Covers, Display Cases, Calendars, Kardex, Bookcases, Temporary Tattoos, Logo Hand Fans, Menu Rolls, Buttons • 631-868-7273 • steven@wolfpromo.com


Visit Wolf Business Products at our Online Store- Click here to purchase Promotional Products Online.

Call or email anytime to discuss an idea, promotion or with any questions:

Phone: 631-868-7273

Email: steven@wolfpromo.com

In this section of Wolf Promo Products we will show some of the projects and orders of our clients to give an idea of some applications of the products we sell.

The idea is to not just show the products but also give examples of successful promotions which will hopefully spark some ideas for your corporate promotion.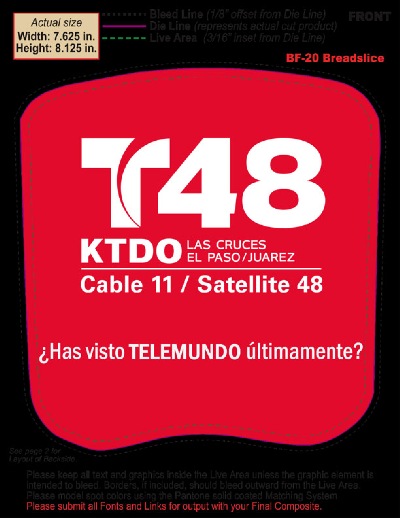 This was a project done for Telemundo in El Paso Texas where we did an imprint on a BF-20 fan, a bread shaped hand fan with a 1 color imprint.

The actual imprint was in white while the fan is red. It is called a red reverse since the whole side of the fan is red and the imprint is "reversed", the white coming out of the fan.

All hand fans used as a promotion would be subject to the customers approval with a proof before going into production.

Depending on the time of year, after the artwork is approved the productions time is usually about 10 working days.

Method of Printing - (Offset) PMS Color Match. No PMS charge for standard colors.

Made in U.S.A. label - No charge, upon request.

• Halftones - $35.00 (v) from original photo.
• Fax Proof - No charge. If changes are required add additional art charge.
• Stock - Heavy 22 point high density white poster board.

• Four Color Process - Call factory for quote. Minimum order 1,000 fans.
• Custom Shapes - Call us for quote. Packaging - Bulk.


Purchase Wolf Promo Hand Fans on my Web Site Click here: Wolf Business Products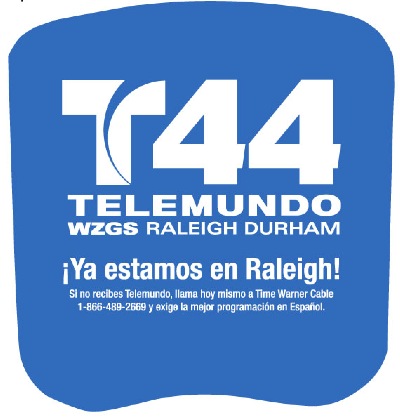 This job for the Telemundo, Raleigh, North Carolina office was very similar to the one done for El Paso, Texas.

Same BF-20 Bread Slice Fan.

For this project it was a Blue Reverse. Fan is a PMS Blue and the Imprint is white.

The company that owns these Telemundo stations is ZGS.

From their web site a word about the company.

ZGS Communications is a Hispanic-owned company with a profound commitment to serving the local communities where it conducts business. We believe in good corporate citizenship and uphold the highest ethical standards in our work. We strive to meet the changing needs of the Hispanic community, encouraging responsible citizenship and addressing social issues.


• My experience when I worked with various Telemundo stations is that the people involved truly embody professionalism and integrity and it was a very positive experience.

• Steven Backer
• Wolf Promo Products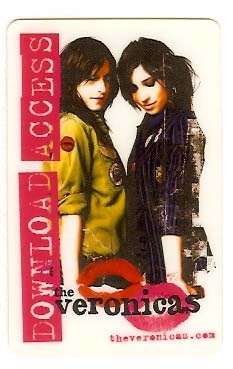 Some of the great companies I have had the honor to work with:

American Dental Association Geico Insurance
Bethpage OB-GYN Grand Central Hotel
Biltmore Hotel Hennepin County Medical Center
Breathe California Innospec Fuel
Cebert Wealth Management Intercontinental Hotel
City Of Greensboro Keller Williams Co.
Clare Rose National Envelope
Eastern Shore Dental Ritz Carlton Hotel
El Charro Cafe Summit Polymers
Empire Entertainment Telemundo
Episciences, Inc. Vitasoy Usa, Inc.
E R A Hometown Realty Warner Bros. Records
F B I Newark Division Whole Foods Market






All Access Cards were produced for Warner Bros. Records either Burbank or Nashville.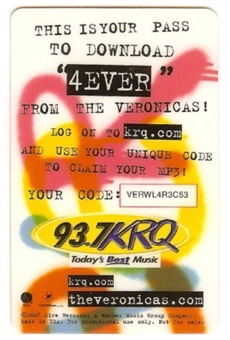 The Veronicas- A fantastic Australian Girl Group we did Access Cards for a project that we sent them to many different radio stations to promote The Veronicas.

This project also had a different download code on every card so that a fan could go to The Veronicas web site and download the song that they wanted to promote.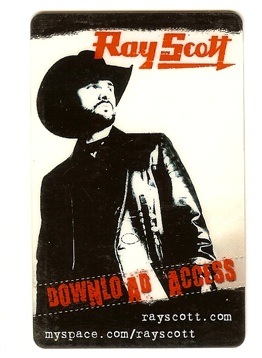 Ray Scott a promotion done for a Country Star from Nashville, TN.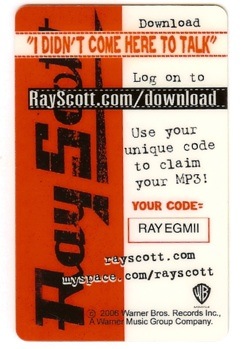 Ray Scotts: "I Didn't Come Here To Talk" back side of Access Card to download a MP3 off Ray Scotts' web site. Each Card has its own individual code or it could be a number for a Membership Card.

Access Cards have many uses: Club Membership Card, Hotel Room Entry Key, Gift Cards and many more!




A Bar Mat made for a client to promote Samuel Adams Beer.




G7224 Newport Pocket Jotter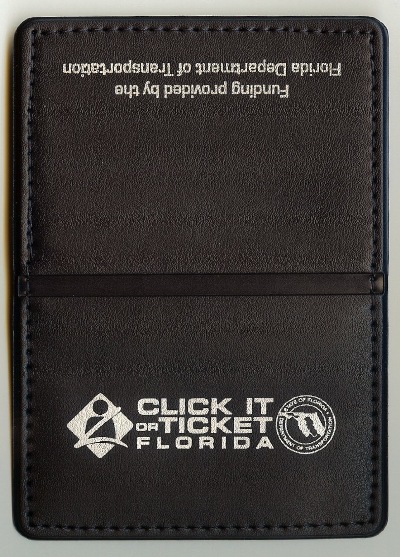 Pocket Jotter with Notebook inside for DOT in Florida. For the popular " Click It or Ticket " Program. Black Newport Jotter.

To Order Online: Visit our Web Site: Wolf Business Products: Jotters- Click here


Green Newport Jotter and Notepad inside, there are pockets on either side on the inside of the Jotter.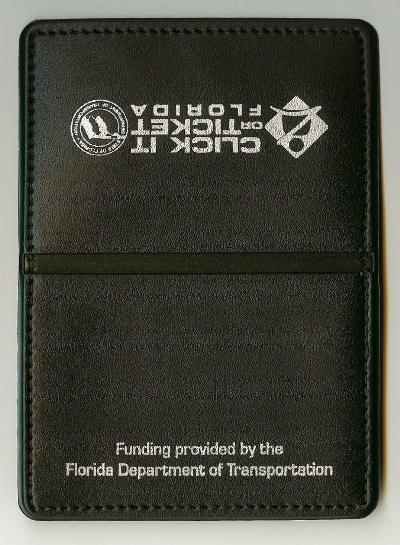 Jotters/Memo Pad Holders

G7224 Newport Pocket Jotter Description: This handy memo pad fits in any pocket or purse and features premium material, stitched covers, interior pocket and notepad.

• Premium Simulated Leather Material : Prairie or Castillian; for color options see art info/mat'l options. Size : 4 1⁄4"h x 2 7/8"w.

Imprint : Hotstamp, included.

Size: up to 4 sq. in. For details of decorating see Decorating Options.
Packaging : Bulk. Ctn : 170 pcs / 19 lbs.

Pricing USD :

3R 250 500 1000
3.42 3.12 2.99

Product Charges: Stamping Die Charge : $40.00 (v)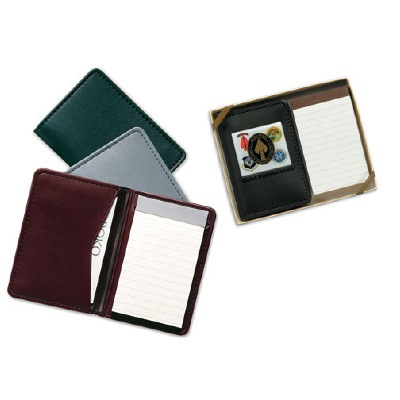 Various Types of Newport Jotters

PRESTIGE VINYL POCKET WITH 40 SHEET RULED
PAD; STITCHED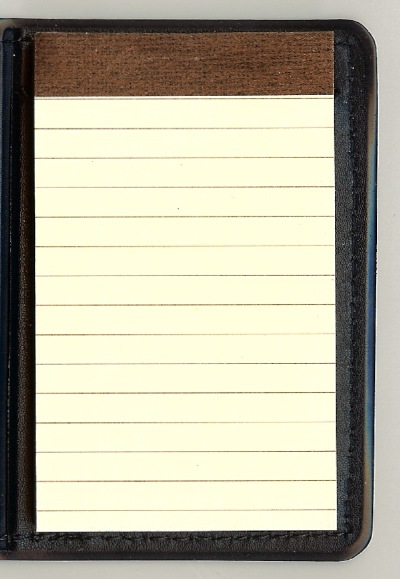 Pad inside Jotter